Exhibition Stand Builder in India
Dazzle Exhibitions & Events is at the top of its game as an exhibition Stand Builder in India, it is undoubtedly India's leading exhibition stand builder and also one of the major exhibition stand builders internationally. We know that your main purpose in participating in an exhibition in India is to capture the attention of the visitors so that you can grow your business and generate leads. To achieve this, your custom exhibition stand needs to be an absolute stunner among all your rivals, as that's the key factor to grab the attention of fickle visitors. This is where Dazzle steps in; we design and build some of the best-looking exhibition stands that can be seen on the exhibition floor anywhere in the world. In India, companies intend to have great stands to get themselves noticed at exhibitions. For that the search for trade show booth builders near me. Expert exhibition stand builders in India are required by companies for the purpose of getting a modular exhibition stand or the right kind of stand built for themselves. With many other modular exhibition stands of competitors in an exhibition, it may be sometimes difficult to present yourself to the visitors in such a rush. You need to prove your stand to be the best expo booth design amongst the others. A good exhibition Stand Builder in India uses his expertise to build you the right modular exhibition stand that suits your needs.
Detailing
Each detail builds and strengthens the client's experiences. That's why we devotes all it's energy, efforts and knowledge on all of them.
Planning
A good plan makes a good experience, each step determines the journey and the memory that we will create in the minds of our clients.
Building
Our team builds commercial and permanent spaces so that clients who visits them leaves with positive and pleasant message in their mind.
Recent Exhibition Stands in India
We have been in this industry for over two decades and have been providing impeccable services for exhibitions and trade shows in India. Exhibitors from worldwide came to participate in exhibitions in India. These Exhibitors participate in the exhibition to showcase their products and attract their customers with their best products showcased in their modular exhibition stand. But the customer not only sees the product, but he also sees the exhibition stand. And if the custom exhibition stand won't attract them, they won't even come to see the products and walk to another good-looking exhibition stand. This is the specialty of exhibition stand builders in India like us that they build the stand only after understanding the complete need of their customers. So that no visitor is left coming from their stand. Take a look at some of our recent work below.
Global Reach
We are a global Exhibition Booth manufacturer company with wide networks to handle multiple shows in different location, manufacturing facilities all across the globe. Our existence all across Europe and Middle-east has aided wide number of our clients rooted in Europe, Germany, Dubai, France, Poland, Netherland, USA, UK, UAE, Italy, and Spain in hosting their dream-like exhibition stand.
Store your Stand with us for next Show
Multiple Shows, Simultaneously
Transport your Stand to the next Show
Why choose Dazzle Exhibitions & Events as Exhibition Stand Contractor in India?
As an exhibition stand contractor in India, our designers and managers collaborate in order to offer you the best innovative and sophisticated solution for your exhibition stand design in India and help you build your booth in India to fully reach your company's objectives. In Dazzle Exhibitions & Events, we are aware of the importance of an optimal branding in gaining an edge over competitors; hence, we take advantage of our long and rich experience to spot your needs and to work closely with you to come up with the most constructive solution. We, as an exhibition stand suppliers and exhibition stand manufacturers in India, ultimately assist you from the very beginning to the end of the event, starting with designing, building, transporting, installing till dismantling the exhibition stand. Moreover, Dazzle Exhibitions & Events can also arrange extra event services such as hostesses, catering, and photographers… to better accomplish your goals.
Dazzle Exhibitions & Events can help you by leaving a mark in the next trade show that you participate. We have a team of creative designers that help in meeting the varied needs of the clients by offering unique and effective designs for client's tradeshows and exhibitions. Our designs are not only visually appealing but also practical in nature. We make optimum use of the available space, allowing you to display your product and service well. As exhibition stand fabricators in India, our designers and managers work in close association to offer an innovative and sophisticated solution so that you can meet the company's objectives and goals. We understand the significance of branding and getting an edge over competitors. Thus, with the help of our talented team and years of experience, we spot your needs and come up with a constructive solution. We even take care of transporting and installing the stand along with the dismantling process once the event is done. We can assure of our best quality services which will enable you to communicate with your audience effectively.
When it comes to taking part in a trade show, it is imperative that you are unique and stand out. When researching options, there are specific details that should be taken into consideration for the greatest impact, it is better to work with experienced exhibition stand contractors who understand the importance of attracting the right people while dissuading others. With the right design, an exhibition stand can do much more than make a company look good. Big name companies, recognized brands, and industry leaders are more likely to reach the qualified contacts and valuable business leads. Companies that set themselves up as major players, with plenty of interactive space and a commanding exhibition stand, are the ones that get the most out of their presence maximizing the event marketing ROI. When you think that most trade fairs are geared towards a particular audience, this means that the majority of stands are going to be offering the same or similar products to you, so you need to ensure that your exhibition stand is something spectacular, which is going to make you stand out from the crowd and make an impact on your potential customers.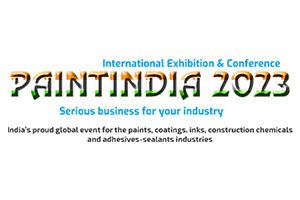 PaintIndia 2023, Mumbai
2 - 3 March, 2023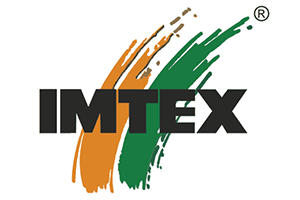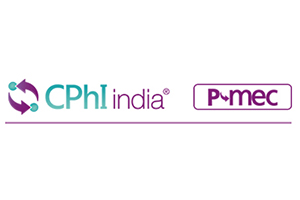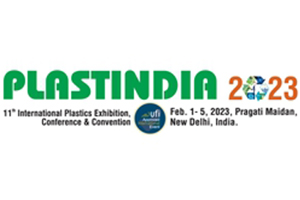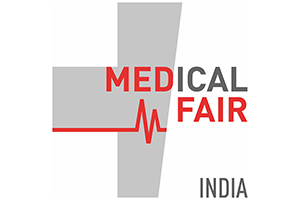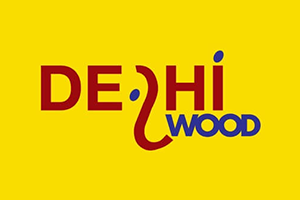 Delhi Wood 2023, Greater Noida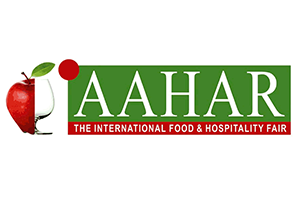 Get in touch with us about your upcoming exhibition
If you want your Exhibition Stands to be unique, then Dazzle is your partner for Creativity and Uniqueness.
Book your Stand with us….